The Daniel Plan:
40 Days to a Healthier Life
The core resource of the Daniel Plan and a life changing guide to total health by Rick Warren, Dr. Daniel Amen, and Dr. Mark Hyman. It's about abundance, not deprivation, and this is why the plan is both transformational and sustainable.
Let's connect! Sign up for our free newsletter to receive inspiration, practical tips and the latest Daniel Plan news.
(Also, no spam! We don't like it either)
Small Group Study
We are better together! The Daniel Plan was designed to be experienced in community. Grab a friend, family member, or coworker and get your best results with this small group Study Guide and DVD video teaching! Includes 6 weekly sessions.
Journal
The Daniel Plan Journal is a practical and experiential tool filled with daily encouragement written by Rick Warren.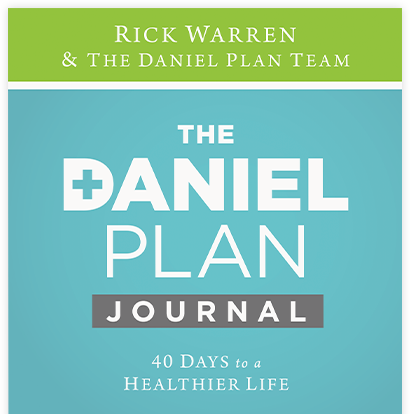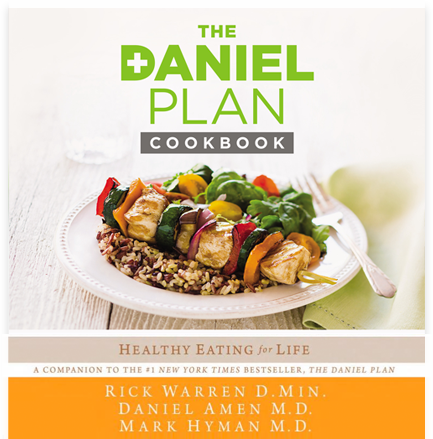 Cookbook
The Daniel Plan, Healthy Cooking for Life is a four-color cookbook filled with 100 delicious, Daniel Plan approved recipes that offer an abundance of options to bring healthy cooking back into your kitchen.
The Church-Wide Campaign
The Daniel Plan started at Saddleback Church with over 15,000 members participating together and losing over 250,000 pounds. Get better together with your church! The Campaign Kit includes everything your church needs to preview this program.